Management / Development / Operation
Why people trust us for consulting
SIYANCO's contribution and pivotal role in long term concession agreements, as well as construction, development and project management, has been very important and successful, both in terms of execution and supportive to the effort of The Kingdom of Saudi Arabia, to Privatize important infrastructure projects such as, Ports and associated logistic services.
SEAPA / J.I.P. entrusted SIYANCO with the Operation and Maintenance Contract of all port facilities since 1993 when SIYANCO has been awarded the long-term contract.

Jeddah Islamic Port
SIYANCO is the first company to take over the main port of the country, Jeddah Islamic Port, South Container Terminal, in September, 1999 and managed in a few months to transform it into international transshipment hub and the port of choice for local trade, increasing its throughput from 600,000 TEU's per year to about 4,000,000 TEU's, with the supply of modern Gantry Cranes, R.T.G's and other handling equipment, sophisticated management systems, etc.

Port of Yanbu
SIYANCO been selected by SEAPA and awarded the Pilotage Contract for the Port of Yanbu, the Concession Agreement for Yanbu Passenger Terminal as well as the Safety Contract for the same port. SIYANCO's contribution has been instrumental in developing Yanbu to a modern Commercial Port.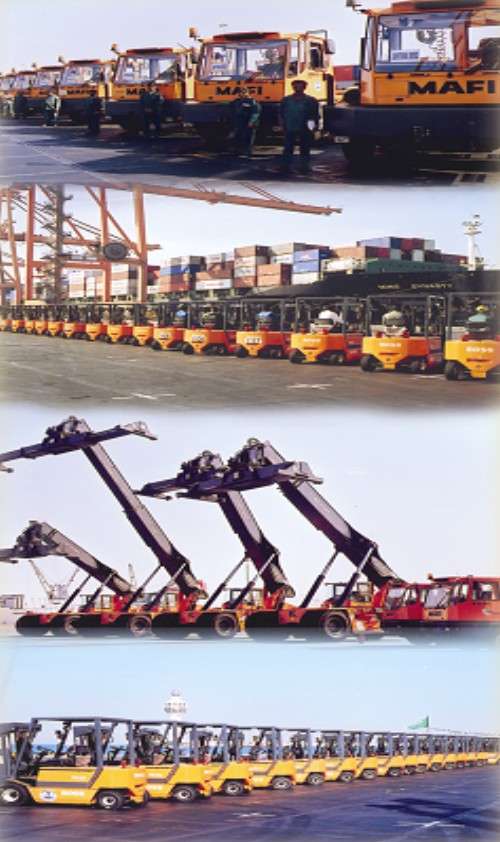 A satisfied customer trust us always

Diba Port
SIYANCO has been selected to operate Diba Port from the very first day of its inaugural operation November 9th, 1994. However, SIYANCO has been awarded on June 17th, 2000 the long-term concession Agreement for the Management, Operation and Maintenance of General Cargo, Passenger Terminal and Stevedoring Operation Services of the Port of Diba.
Long Professional experience in Construction Industry
SIYANCO's building construction Division has been involved in the civil project's construction of public and private buildings since December 2005 and with the installation and operation of CCTV, MATV and associated security and safety systems, Landscaping and development Contracts, etc.
services for a global network of projects
We execute your project from start to finish
Saudi Maintenance Company 'SIYANCO' is equally competent, effective, and efficient irrespective of the type and nature of contract agreement.
Turnkey, Design-build, B.O.T., B.O.O.T. Concession Agreement, Specific Duration, Specific Scope, etc., are amongst the various type of contracts we've been involved in, with huge success. 
SIYANCO has been involved in many critical projects across the years. Our work and reputation reflects credibility and professional delivery.
Make better decisions with us
We deliver breakthrough and enduring results, creating bold, innovative solutions that work.